OUR SERVICES
Dedicated to delivering exceptional value and a positive client-experience, we have a team of experienced, creative and committed professionals and the latest technology that can bring the most challenging projects down to size. Proven project management and execution, an outstanding safety record and customer service culture, we are focused on building lasting relationships fostered on trust, respect and commitment to excellence.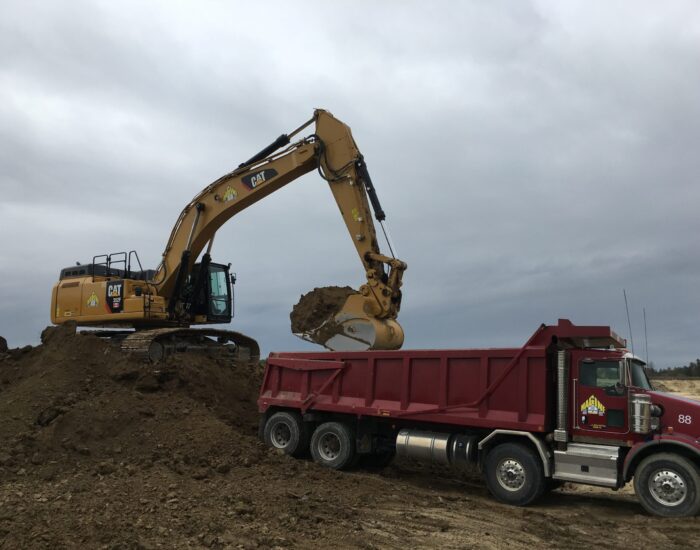 Earthworks
Precise haul routes and cycle times are essential to a timely execution of the available machine power.
Our Earthwork Services:
Mass excavation offsite & onsite
Excess Soil management
Detailed foundation excavation
Building pad preparation
Surcharge load
Importing and engineering soil
Granular placement
Commercial Grading
Industrial Grading
Residential Grading
Road Construction
Landfill Construction/Closure
Environmental Remediation
Pond Construction
Soil Correction
Liner Systems
River/Creek Construction
Earthen Retaining Walls
Erosion Control
Soil/Slope Stabilization
Environmental Remediation
We provide a true turnkey service, including coordination with subcontractors, assistance with appropriate regulatory agencies, procurement of the necessary approvals and supervision of the disposal process.
Site remediation
Site stabilization
Tank cleaning and decommissioning
Waste relocation and grading
Contaminant source removal in a dry or wet environment
On-site contaminated
Water treatment
Hazardous waste
Transportation
Waste recycling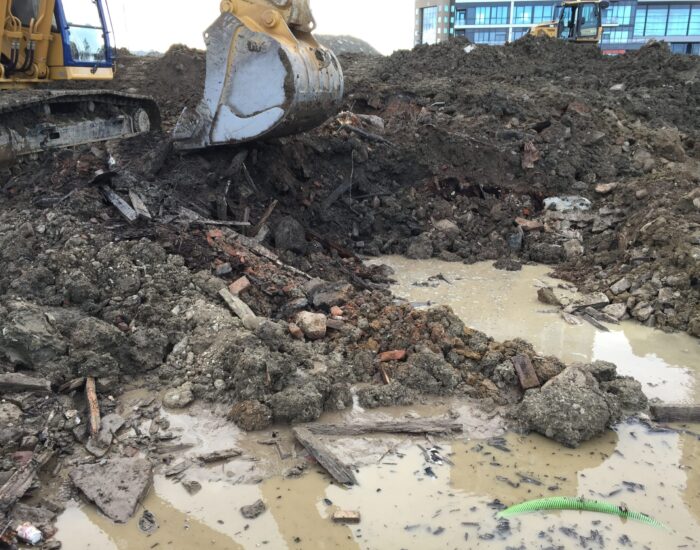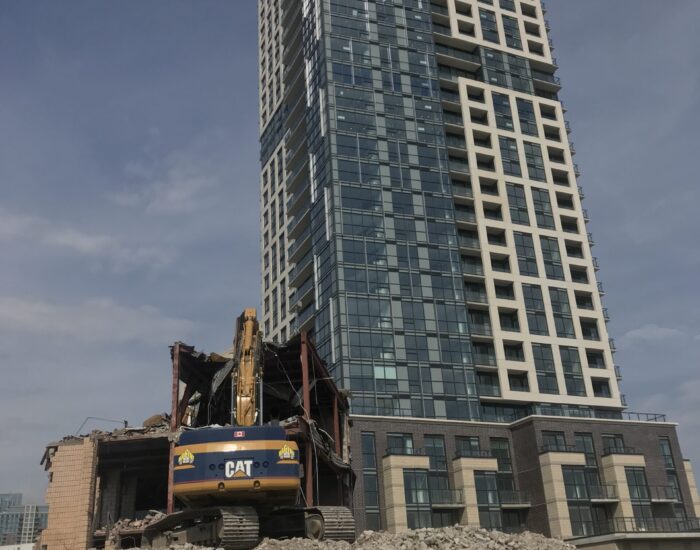 DEMOLITION & LAND CLEARING
We provide safe, turnkey demolition and site preparation. This includes planning, permits and approvals, environmental surveys, abatement, debris removal and recycling. Our professionals continually strive to help lower our client's costs through new recycling technologies and various asset recovery opportunities
Commercial Demolition
Industrial Demolition
Residential Demolition
Total & Selective Demolition
Recycling & Salvage
Site Cleanup & Debris Removal
Concrete crushing & recyling
Asbestos & Hazardous Materials Abatement
Packaged Solutions
Earthworks
Demolition
Shoring
Site servicing
Time Management
Coordination between service is made easy, analyzing and developing a schedule and timeline for project completion.
Project Efficiency
Working with a single project management team
Environmental Compliance
Disposing of excess soil, recycling of demolition materials.
TAKE THE NEXT STEP
Let us help you get started on your project. Contact us to find out more information or to request a bid.